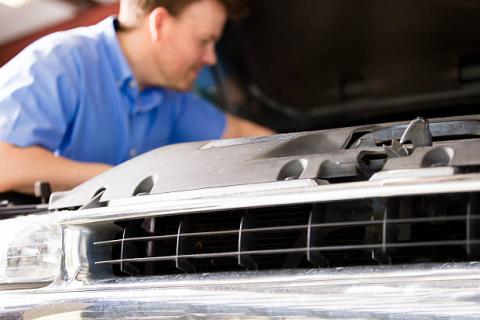 We specialize in vehicle maintenance and repairs at your location
We are your one stop fleet maintenance provider, from preventative maintenance inspections to major overhauls. All fleets, small and large are taking advantage of our convenient cost-effective and comprehensive services. Our services trucks are specially designed and equipped to perform up to 85% of all vehicle maintenance and repairs on-site at your location. We save you valuable time and money. With just one call to us, we will take care of all your vehicle maintenance, repair and emergency needs. Butler Alignment & Brake understands time is money. That's why Butler Alignment & Brake is committed to providing fast, consistent, dependable service to get your fleet drivers back on the road as quickly as possible.  
Butler Alignment & Brake helps take a little of the worry out of managing your fleet with a customizable program, including options for control over services, billing, payments and scheduling, so you can get a fleet solution built for your company's needs. Butler Alignment & Brake also provides preventive maintenance for larger vehicles, such as medium duty trucks, diesels and limousines. See how Butler Alignment & Brake Fleet Program can customize a program for you and help keep your company's business running smoothly.
What is the advantage of using Butler Alignment & Brake?
Butler Alignment & Brake Fleet Program combines the reputation of Butler Alignment & Brake, the value of the old fashion customer service, the experience of highly trained Butler Alignment & Brake technicians, and fleet-specific benefits to deliver a professional fleet management solution. As business owners, we understand the complexities of running a company and will happily help you rest easy, knowing one aspect just got a little easier.
We fight downtime!
You no longer need to take a driver off the road to sit and wait for vehicle service at a fixed-site location. Preventive maintenance and repair services can be scheduled in less demanding off-peak hours, keeping your vehicles on the road and making money. We offer a convenient, cost-effective and comprehensive service for fleet managers as well as for small business owners.
We would like to provide you with a free estimate for your fleet. Contact us to speak with one of our knowledgeable service managers. Butler Alignment & Brake's labor rates and maintenance services are more than competitive. Servicing your fleet in off peak hours means lower downtime expenses, as well as your schedule disruptions, will be significantly reduced. Allow us to service your fleet so that your fleet provides its best service to you!